Activities in Lefkada Island



There are plenty of activities you can be doing in Lefkada Island - from the most common ones such as hiking or biking to more adventurous ones such as paragliding or diving. Here we offer a brief overview about the most popular activities and their locations.
WINDSURFING (Vasiliki, Agios Ioannis) - Vasiliki is the most famous spot in Lefkada for windsurfing - it was nominated as windsurfing spot for Athens Olympic games in 2004. There are beach clubs offering equipment for rent and courses - Club Vass, Wildwind and other. Another option is to visit Agios Ioannis beach on the top of the island - Milos Beach Resort will help you with everything - windsurf, kitesurf, flyboard and more.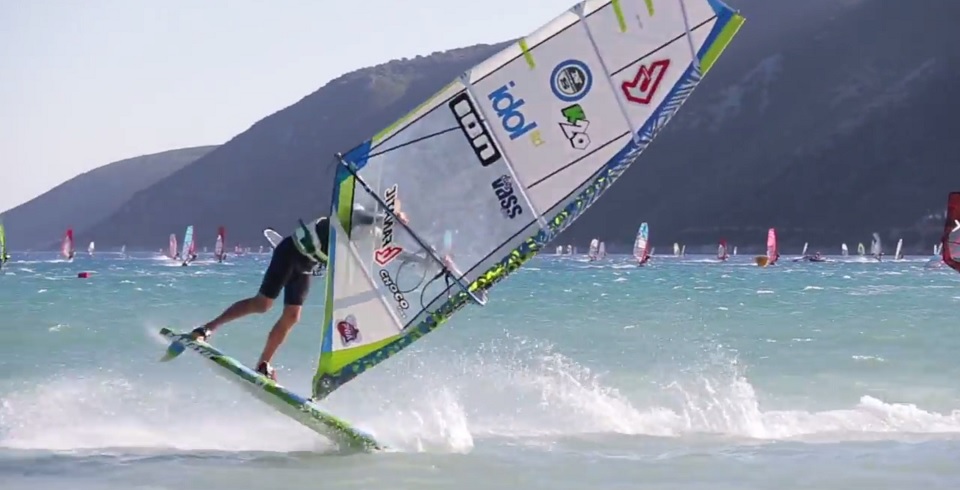 ---
SEAKAYAKING (Vasiliki, Nidri) - rent a sea kayak and explore the island by your own - Ionian Explorers will help you with the equipment and organizing your trip.
---
KITESURFING (Agios Ioannis)- in the north of the island the conditions are perfect for kitesurfing. Beach of Agios Ioannis is top kitesurfing spot. The Milos Beach Resort Milos situated here will help you with everything - windsurf, kitesurf, flyboard and more.
---
WATERSPORTS (Nidri, Vasiliki) - if you feel like making some fun activities on water such as waterski, paragliding or ride on a floating sofa, visit Kavvadas Watersports in Nidri. For snorkeling, kayaking, paddle boarding and even sailing and windsurfing courses/equipment rentals visit Horizon Watersports in Nidri. More south in Vasiliki you can enjoy water sports such as water ski, wake board, rings and banana at Panos Water Sports and Fun Park.
---
DIVING (Nikiana, Vasiliki) - underwater caves, reefs and old wrecks are just some of the attractions for divers in Lefkada island. There are several centers offering diving courses and boat trips to diving sites. The most popular ones are Lefkas Diving Center (Nikiana) and Nautilus Diving Club (Vasiliki).
---
PARAGLIDING (Kathisma beach)- the west coast offers great conditions for flying almost all year round - mostly March-November. And the views...imagine all the most beautiful beaches of the island from the birds perspective! Definitely an experience to remember. The most know paragliding centers are Lefkada Paragliding (Agios Nikitas) and Lefkada Paragliding with Janni (Kalamitsi).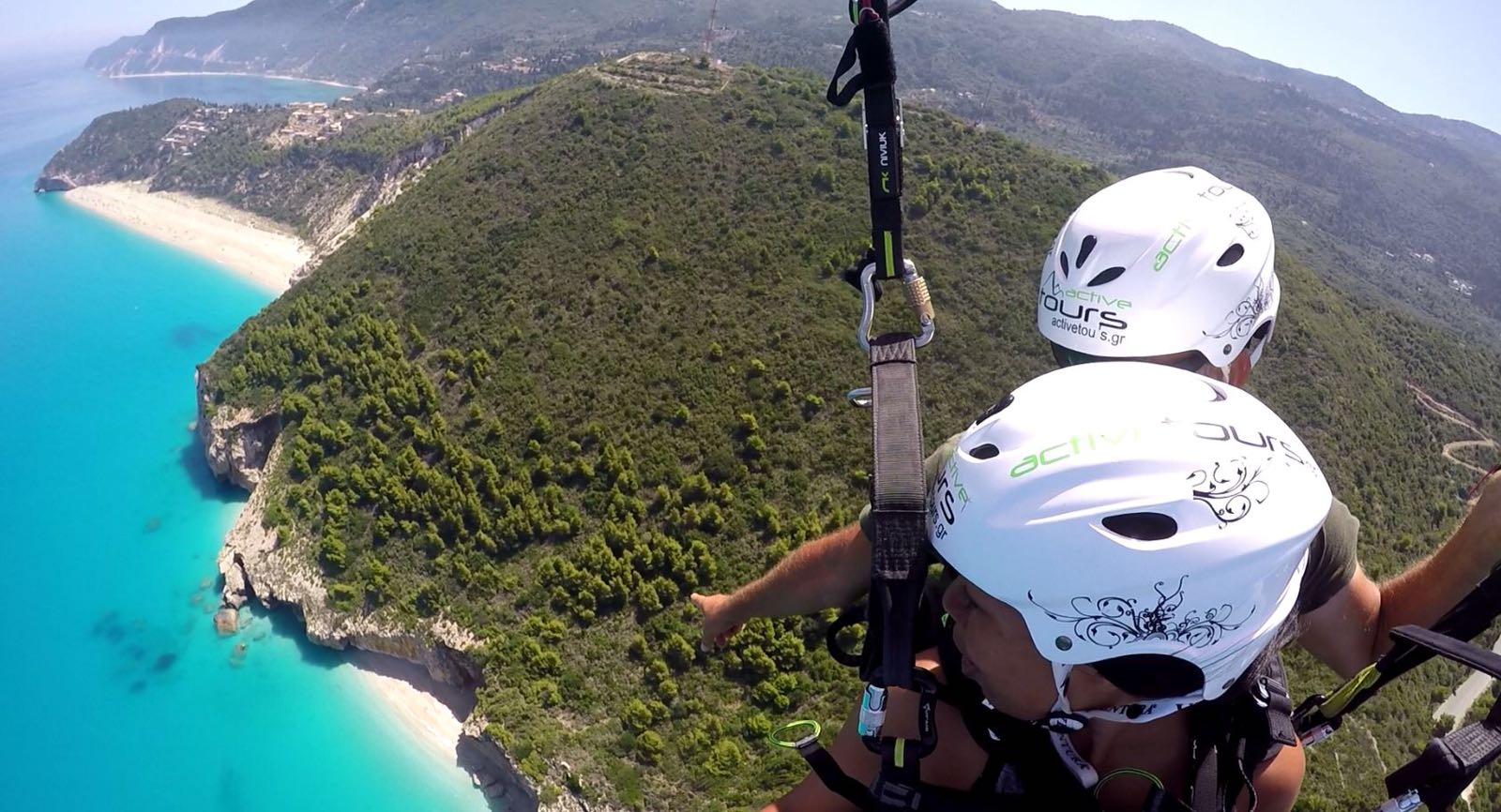 ---
SAILING (Lefkada, Nidri, Sivota, Vasiliki) - TOP activity to do in Lefkada Island. The coast is very diverse and the nearby islands offer amazing spots for anchoring at a ¨private¨ small beach or a little cave with turquoise water. Conditions for sailing are great with predictable winds and ideal for novice sailors. If you have your license you can choose a sailing boat from variety of renting companies, or you can rent a boat with skipper. There are also several companies offering sailing courses with international sailing license. Out of the many we recommend Sail Ionian (Nidri).
---
MOUNTAIN BIKING (Lefkada, Nidri, Vasiliki) - the island is mountainous and thus offering a lots of trails for mountain biking with magical views through nature and old Greek villages. From light family rides to extreme power rides to the top of the mountains - check out the trails at TrailForks or MapMyRide and rent your bike at Get Active Biking (Nidri). Guided rides available.
---
HIKING - another option how to explore the island is by foot - its amazingly beautiful, healthy and free :) there are numerous paths in Lefkada island, documented in walking guides such as Country Walks in Lefkada of Lefkada on Foot (in different languages). You can choose your walk at MapMyWalk or get your guide at Get Active Lefkas or Mountain Trails.
---
MASSAGE & WELLNESS (Nidri) - relax is also an important activity, especially on holiday :) In Nidri you can find a nice wellness & spa center The Hammam offering massages, baths and body treatments.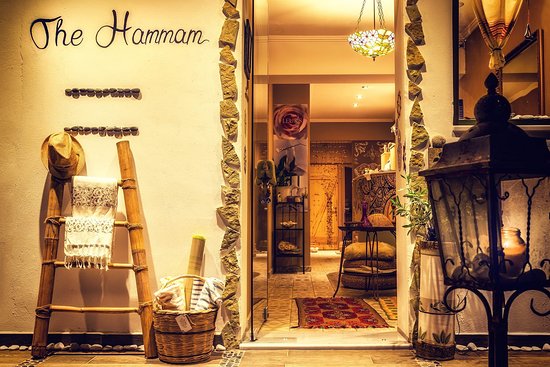 ---
YOGA (Nidri, Vasiliki, Sivota) - Yoga Mind (Nidri) is the only yoga center in the island offering more or less regular classes of hatha yoga, ashtanga yoga and slow stretching styles. Club Vass offers private yoga and Pilates on demand. We do Private Kundalini Yoga classes with our certified instructors at your villa in Sivota area or on demand.
---


OUR CONCIERGERY SERVICES:
BABYSITTING
CAR / BOAT RENTALS
PADDLE BOARD RENTALS
MASSAGE AT VILLA
CHEF AT VILLA
PRIVATE YOGA CLASS AT VILLA
AIRPORT TRANSFERS and more
Contact us for more information or assistance with booking at info@lefkada-travel.com or +30 697 634 9882